LWS Vertical Oil (Gas) Steam Boiler
0.1-0.3T 0.7-1.25 Mpa
Rated steam capacity :100-300kg/h; Rated working pressure :0.7Mpa; Staturated steam temperature :170℃; Fuel :Natural gas, diesel oil, LPG, Pipeline gas, etc. Industry :Foods, Garment, Taextile, Paper, Brewery, Ricemill, Dairy Products, Laundry, Poultry feed, Package, Plywood, Building material, Chemical, etc.Containing no water pipes or fire tubes,which is exempt from exploding of tubes.Boiler will not burn down because of scaling,which reduces the maintenance cost.
Above products use vertical furnace no tubes , four return structure. This design effectively increasing smoke heat transfer to boiler water ,which ,improving thermal efficiency and good at engergy saving .
No pipe design could save boiler from scaled and destroyed. The heat evenly transfer to wall and fins, avoiding stress and extending service life. Compared with similar products ,LWS series has large combustor room and low out-let temperature. The thread smoke tubes are mainly convective heating surface.The upper chamber could install the heat exchanger ,which ,could help for maximum energy saving."
■ Containing no water pipes or fire tubes,which is exempt from exploding of tubes.
■ Boiler will not burn down because of scaling,which reduces the maintenance cost.
■ The upper ring large steam room and separation measures for boiler and steam blow water can ensure the availability of high-quality steam.
■ Double W-shaped four -pass has big heat transfer coefficient and full heat exchange.
■ Low exhaust temperature,high thermal efficiency and long service life.
■ The vertical structure is compact and beautiful,which saves space and easy for installation.
Whole Picture Appreciation

Product system Drawings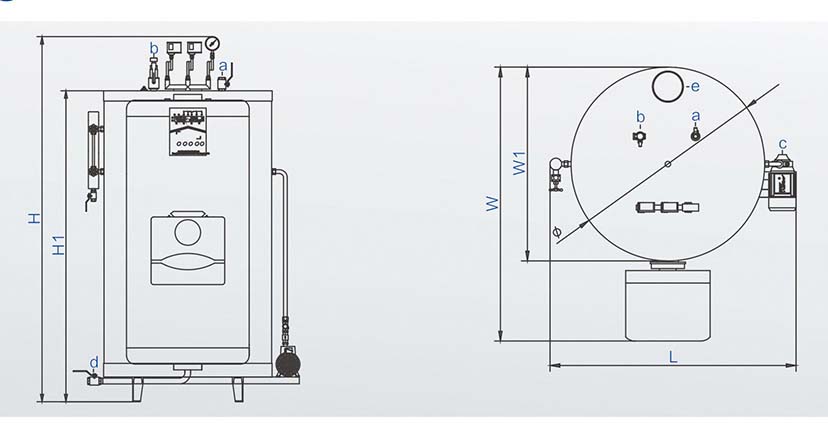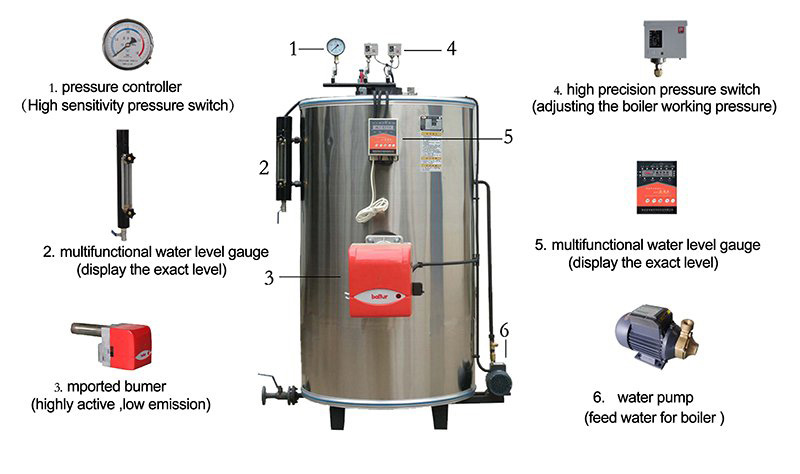 Product Detail Analysis

Project Case



Technological Process



Our Customer



Our Services
For each user, we understand and analyze in detail their different production environment and the shortage of products in order to provide reasonable technical solutions and timely after-sales service. We attach great importance to the effective operation system of boiler products to provide customers with problem solutions, and send experienced engineers to the site to guide. The company has accumulated a wealth of on-site problem-solving experience, providing strong technical support and perfect after-sales service. User success is our success!
Company Information
Wilford company is specialized in manufacturing the medium and small sized boilers with high quality to solve the high energy efficiency requirements of customers in industrial and commercial fields for steam and heat sources. We supply the whole solution of boilers and boiler systems, reduce energy consumption, save operating costs for each plant, enhancing the environmental protection requirements.
Since 1998, the company are insisted on intelligent and lean production as the leading factor to ensure that each product is super safe and high quality. The fuel, gas and electric heating boilers have high technical content. The company has won many inventions, many high-tech products and new technology and new product awards. We regard the boiler's efficiency index and extremely low nitrogen emission requirements as the main innovation objectives, Keep unremitting efforts in the environmental protection and energy saving of boilers.
Our products have obtained ASME, CE, SIGAPORE MOM, MALAYSIA DOSCH, AUSTRALIAN WORK SAFE, RUSSIA CU-TR and other certification, the local registration of various countries and other problems are very professional, we have a very strong service team, good service for each customer is our only pursuit!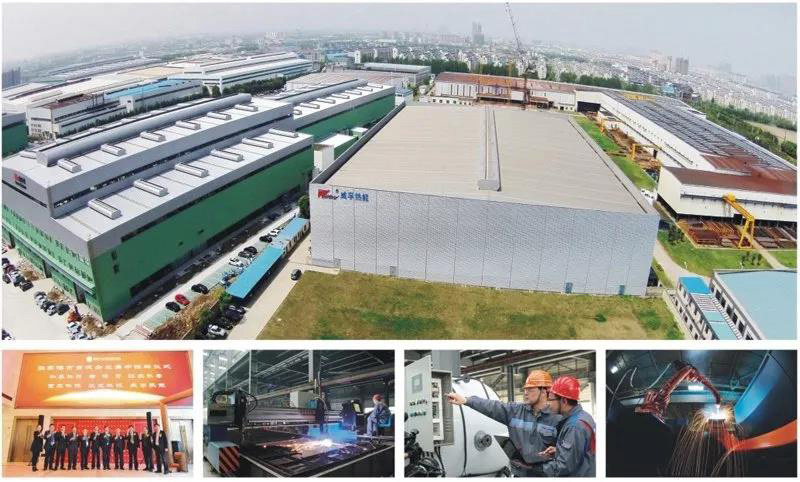 LWS Vertical Oil Gas Steam Boiler
 Model
LWS0.1-0.7-Y.Q
LWS0.15-0.7-Y.Q
LWS0.2-0.7-Y.Q
LWS0.3-0.7-Y.Q
 Item
 unit
Rated evaporation
kg/h
100
150
200
300
Rated working pressure
Mpa
0.7
0.7
0.7
0.7
Staturated steam temperature
℃
170
170
170
170
Feed water temperature
℃
20
20
20
20
 Weight
T
0.6
0.68
0.8
1.1
Water capacity
L
49
190
220
280
 fuelconsumption
Light diesel oil
Kg/h
6
9
12
18
 natural gas
Nm3/h
9.1
13.7
18.2
27.3
 LPG
L/h
14.2
21.3
28.4
42.5
a main steam valve
mm
25
25
32
32
b safety valve
mm
25
25
25
25
c water inlet
mm
15
15
15
15
d drain valve
mm
20
25
25
25
e chimney
mm
133
159
159
219
 Overall size
L
mm
1020
1150
1150
1270
W
mm
1080
1260
1260
1570
H
mm
1750
1840
2140
2400
H1
mm
1480
1520
1820
2090
Q : Are you a factory or a trading company?
A : We are a 20-year-old industrial boiler factory , specializing in gas oil diesel electric fired boilers. Now we are one of leading industrial boiler manufacturers in China.
Q : What is the Warranty for the boilers?
A : Our steam boiler warranty is one year, During the warranty period, any parts damaged, you can get a new parts for free.
Q : How long should we wait for delivery?
A : Usually it will take about 35-45 days for pressured boilers, If you need to change the voltage or pressure, it need more time .
Q What about your payment term?
A : Usually it would be 30% deposit payment, 70% balance before delivery. We accept T/T, L/C and other payment way.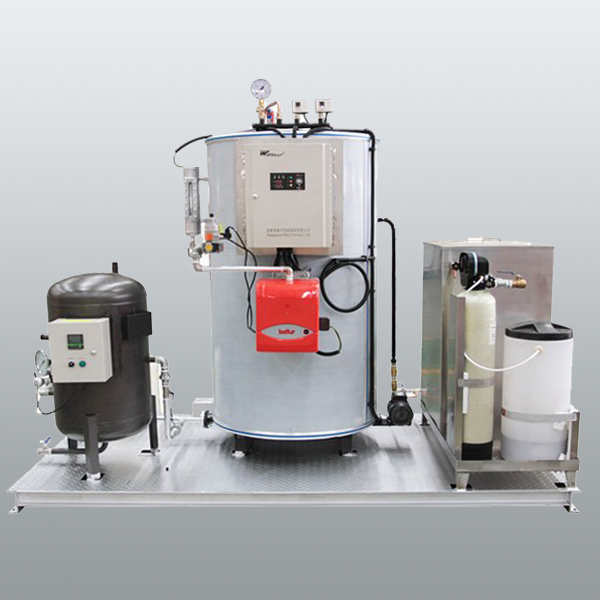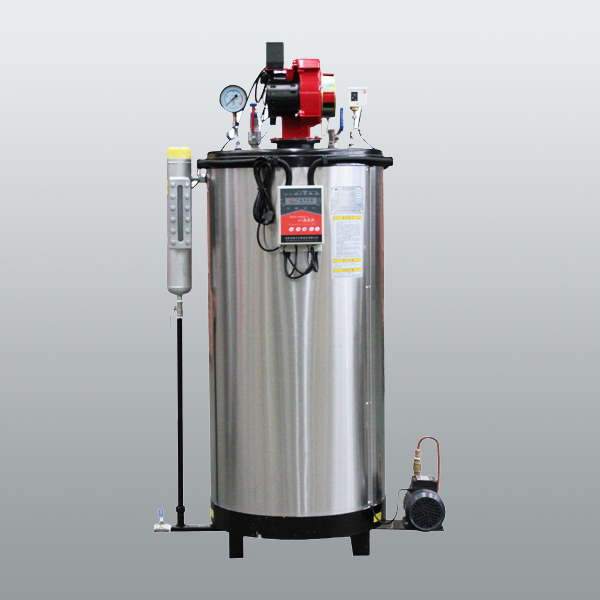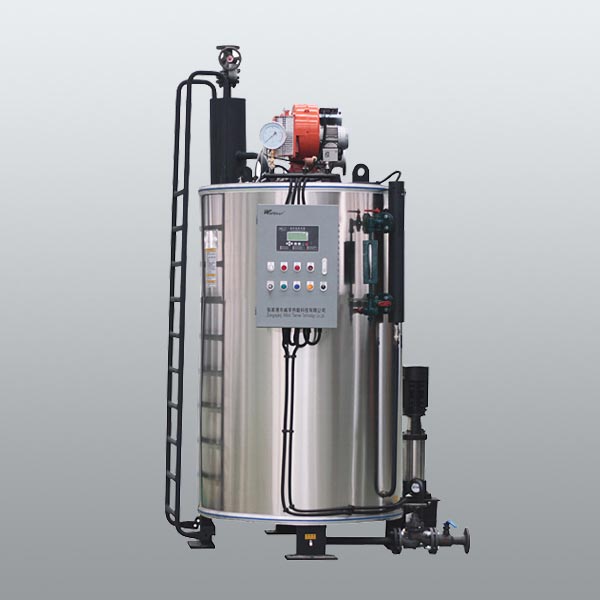 Contact Us
Address: No5,Nanyuan Road Economic  Development Zone, Zhangjiagang
Tel: +86-512-5679 1900
Fax: +86-512-5869 8850
Email: [email protected]
WhatsApp: +86 136 0156 8070
WeChat: 136 0156 8070