Zhangjiagang Wilford Thermal Co., Ltd. is a middle-large corporation with 95 personnels. All staff has a good education, including one master,11 bachelors, 8 college graducates, 9 vocational graducates and 66 technicans. What's more, they are individed into 4 teams. In additional, because of hard work of all staff, Wilford makes a big breakthrough on the sales.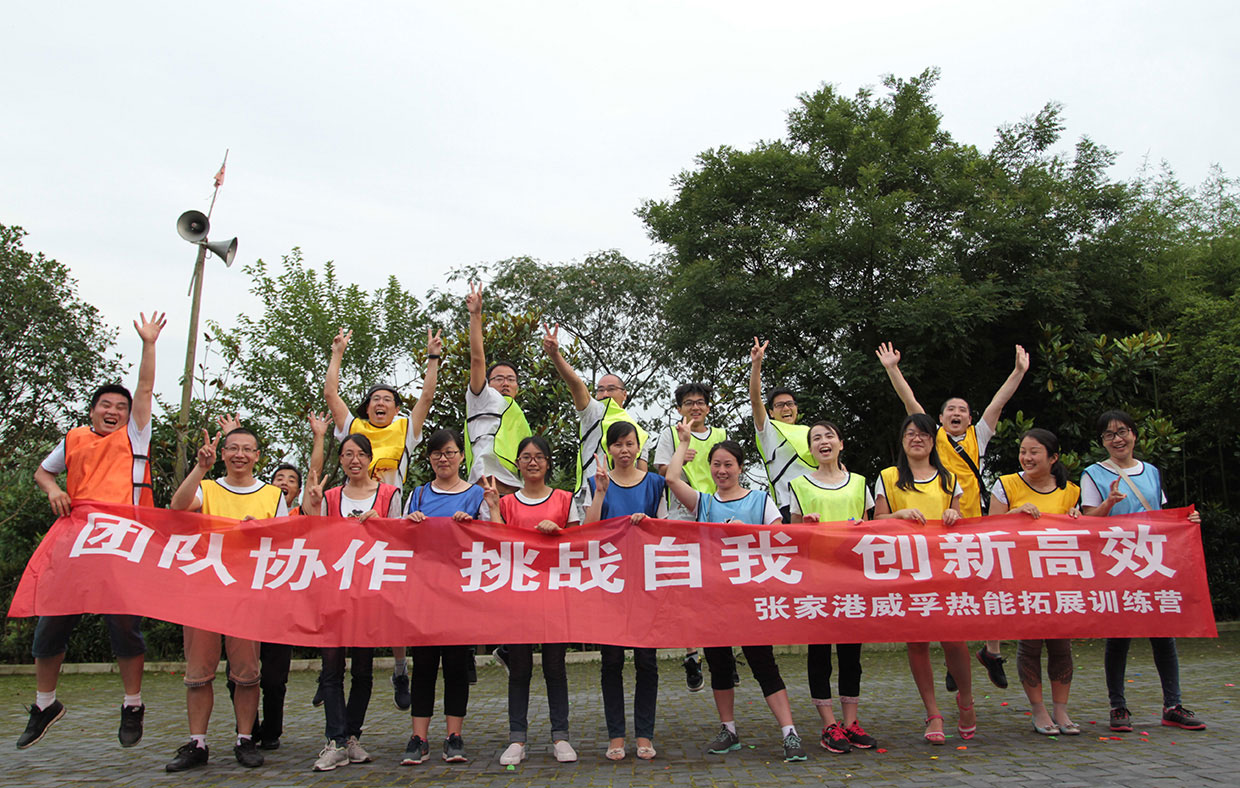 Wilford Sales Team
Wilford sales is divided into the promotion department and business department, clear division of labor and clear responsibilities.
● Department is mainly responsible for domestic and international exhibition, website, B2B platform, all kinds of promotional activities, aimed at improving Wilford product and brand awareness.
● Business department more members, subdivided into domestic marketing and international marketing, our team is formed after a 70s, 80s, 90s, growth of high quality talent team, work earnestly, business ability is strong, between members help each other, passion, unity, to old with the new, growing together. Our team's philosophy is to work after oneself first, only let the customer agree with the style of our people skills, will establish a long-term relations of cooperation.
Wilford Technical Team
● Research and development ability is strong, the industry of new technologies have a keen insight, can research and development new product trial and test the product in the quickly time, to achieve the requirements of the market, has the ability to do this is mainly thanks to our team degree is high, the foundation is good, love to accept new things, strong executive force, and every year there is more than one invention patent authorization, multiple evaluation of high-tech products, high-tech enterprises.
● beginning ability is strong, technology research and development for new products is a passionate kiss, personally verify it, don't pass any technical details, resolute not to do technical concept.
Wilford Inspection Team
Inspection team is the law enforcement team of wilford products, it is make up of who have rich cold work, welding, technology, hardware, nondestructive testing, hydrostatic test experience of cwi, does not meet the requirements, defective, unqualified process, components, products, resolute don't release to the requirement of the production department has a high, urged every working procedure must seriously last is the cwi examination self-inspection, mutual inspection, they also take on the duties of the production staff training, make the one who is clear work standards, inspection standards, so as to better and faster to complete the task.
Wilford Service Team
Wilford has an ability strong service team, after the success of the customer's order, all subsequent work are done by customer service department, send the goods to spare parts from changing, step by step tracking, to ensure product safety, fully to use unit, team and a group of after-sales service personnel responsible for point-to-point on-site service, help customers to solve all problems about boiler and boiler system, including installation, commissioning, maintenance, guarantee the customer don't make any mistakes in the process of use, do not affect the project. This team is not the normal work and rest time, the customer a phone call, we immediately go on work, on call 24 hours a day.